Worklife and reward
---
As a small independent practice our management team consists of the two owners, John and Laura, and head nurse Caz. Although we make use of an external HR company for guidance, the buck ultimately stops with us. We very much have an open door policy and along with the use of employee surveys and 1:1s feel that we are in a good position to take on and action ideas from employees, or deal with any issues promptly.

One of our founding principles is having the time to do the job well and also enjoyably, and as such we are continually monitoring workflow, and adjusting according to demand and employee feedback.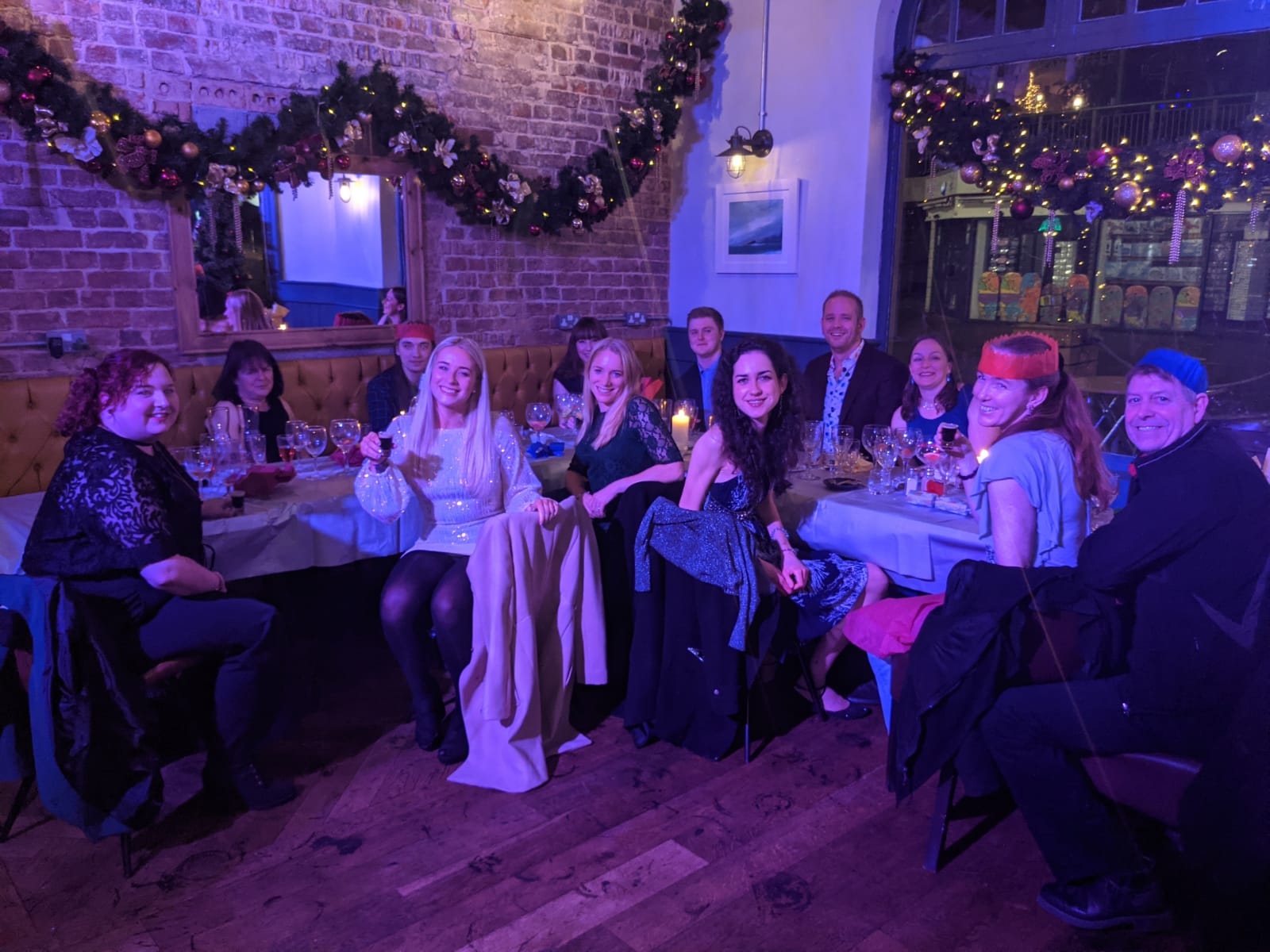 Onboarding
We have induction checklists for all new colleagues, and depending on the role and experience time may be initially spent shadowing existing team members or working alongside a colleague. We are big believers in informal catch-ups, especially over a coffee, but do schedule formal meetings at 1m and 3m.
---
Breaks
It is expected that colleagues will have a lunch break, and this is monitored to ensure it is happening. We monitor consult/ops capacity and discuss workflow management as a team. We always aim to increase staffing levels before it is needed, and have successfully managed this to date - hence we are always open to connecting!

Our vets have time for admin built into the day e.g. consults finish 30 minutes before shift ends, long breaks between consulting sessions (we will happily show you screenshots of our diaries). Nurses with administrative duties e.g. clinical coaches also have dedicated admin shifts.

We do also have a trusting and flexible lieu system for the vets, such that a longer break or early finish can be taken to offset the odd days that are affected by emergencies. Our business model is based on having time to do the job properly, and it is important to us that this is protected, along with breaks.

We have a staff room available for breaks at both sites, with television, sofa and kitchen. Some of the team prefer to go home, or walk their dogs at lunchtime, and we are fortunate to be close to beaches and cafes too for those that like to get out of the building.

In our 2022 Meraki Employee Experience Survey everyone felt they had enough admin time, and sufficient breaks.
---
Flexible working
We accommodated a 4-day fulltime working week for all the team, at their request. We have also accommodated specific flexible working requests e.g. a later start, or reduced hours, for those with caring responsibilities.
---
Graduate friendly
We are RCVS VetGDP approved, with vet and owner John assigned as the new graduate mentor.

We employed a new graduate, Jemma, in 2019. Jemma had already spent time with us on EMS, which is a great way of ensuring a good fit between employee and practice. Jemma was confident and keen to get stuck in, with support. Examples of ways we minimise stress include longer consults/extra breaks in consult sessions initially, lots of ops time with another surgeon available to help, in house training and case discussion (e.g. ultrasound technique, cadaver surgery, vets meetings), a delay in joining the OOH rota until comfortable and dedicated back-up for as long as required, and regular 1:1 catch ups.

We have no limit on CPD budgets, with Jemma choosing to attend some practical dentistry CPD, ophthalmology and consulting CPD in her first year. We are happy to support graduates through a recognised independent new graduate scheme if they prefer.

Even for our experienced vets we want to ensure time to do the job properly, so time to discuss cases and contact specialists/read up if required, and continual training and development opportunities both in house and externally.

It has been great to see Jemma grow and develop into a confident and competent small animal vet, with a growing client following.
---
Equal and transparent pay
We have payscales in place, and everyone's pay is reviewed at least annually. In our 2022 Meraki Employee Experience Survey we scored 91% in the Rewards section - everyone felt they were paid fairly.
---
Nurse champions
Our nursing team are integral to the practice and are valued by our clients. The nursing team are heavily involved in patient care (fluid set up, in-patient care plans, pain scoring, blood sampling, dental scaling and polishing, taking radiographs etc) and enjoy scrubbing in with surgery cases. We use the full range of anaesthetic monitoring equipment and a ventilator, with training provided as needed.

We run a successful nurse clinic programme, including laser clinics and stance analysis, and have recently created a nutrition advocate and nurse clinic lead role to fit the interests of our nurse, Laura Sproul.

Our nursing team are valued and encouraged to pursue their interests. We believe in funding CPD for nurses, just as we do with vets – with no strict budget limits. We supported our head nurse Caz through her DipAVN and BSc, cat crazy Claire through her ISFM certificate and RVN Laura Holderness, who recently completed her behaviour certificate. Laura Sproul, Caz and Ellen are all currently enrolled on certificates.

Our head nurse Caz is a fantastic Clinical Coach. We enjoy 'growing our own' nurses and currently have 2 student nurses. Five of our current eight RVNs trained at Greenbay.
---
Compensated overtime
We minimise the need for overtime by ensuring adequate time for admin during the working day, and closing up 30 minutes before shifts end. We do provide our own daytime OOH provision and care for our own inpatients, so invariably those on duty sometimes stay late for an emergency - this is compensated for with paid overtime. Call outs are compensated for with an OOH bonus (vets), or paid overtime (nurses). Mileage is paid for OOH call outs, travel between sites and home visits.