Culture
---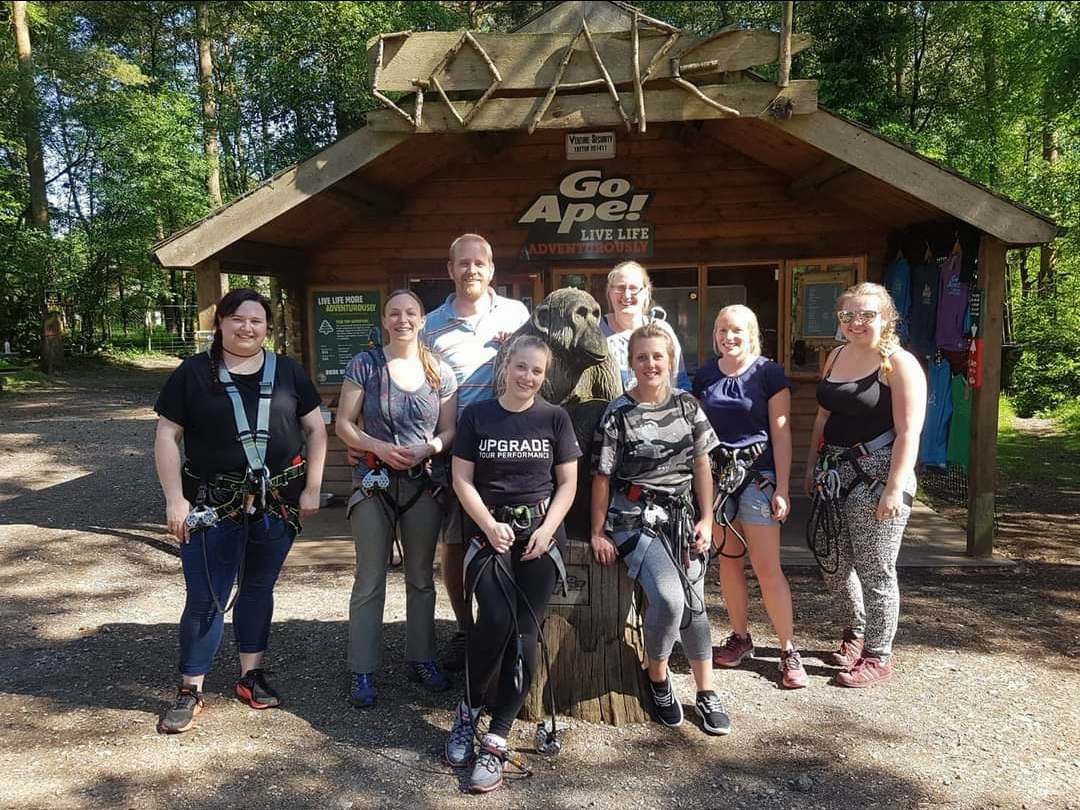 Our Purpose
We aim to provide a happy, fulfilling, and fun environment in which to work. We believe in having enough cases to keep the team motivated and occupied, but also enough time to do the job properly. There is time in the day for researching cases, conferring with colleagues, and communicating with clients as well as to have breaks. We are very well equipped, and promote team training, such that we refer little.

We are a 'premium' first opinion vets and our vision is to be known throughout Torbay for uncompromising clinical care of pets and excellent client service. All pets are to be treated with kindness, dignity, and respect, with time taken to make them feel welcome and to try to alleviate stress of future visits. We aim to be friendly and approachable for clients and believe in being there for pets and their owners for the whole journey, not just when their pet is ill or injured.

In our 2022 Meraki employment experience survey everyone agreed Greenbay was a friendly place to work, is committed to delivering outstanding care to patients, and committed to supporting the local community and the environment.
---
Psychological safety
We believe in a 'no blame' culture, clinical governance and that mistakes can be learned from. We routinely audit and learn from post-op complications, and we also perform audits to improve our clinical practice e.g., blood pressure monitoring of routine neuterings, effect of temperature on recovery times. This is an area we want to continue to grow and improve.

The owners are always open to feedback and ideas from the team. For example, we introduced surgical safety checklists following a suggestion from one of our RVNs, and we modified our surgical preparation techniques following training and feedback from our HVN.

We perform investigations and hold a 'no-blame' meeting following any unexpected adverse events. For example, a new protocol was devised for the prevention of medication being administered via the incorrect route, following such an investigation.

Individual DISC personality profiling of team members, regular informal catch-ups and focus group meetings following the VDS culture survey are all examples of ways we try to minimise interpersonal conflicts at work.

In our 2022 Meraki employment experience survey we scored 87% in the Psychological Safety section.
---
Diversity, equality and inclusion
In our 2022 Meraki employment experience survey we scored 89% in the Diversity, Equality, and Inclusion section. Everyone agreed the practice offers equal opportunities and that people can bring all aspects of themselves to work.
---
Team engagement
We have regular informal meetings and catch ups with our team members, as we find this is the best way to monitor employee satisfaction. In addition we have formal nurse and vet meetings, where both clinical and non-clinical issues can be discussed. We make use of employee engagement surveys too, most recently the VDS culture survey.

We have annual development meetings with all team members, with a focus on their professional and personal development e.g. CPD plans. These are also a useful time to evaluate employee satisfaction.

We have made use of employee engagement surveys in the past. In 2021 we opted to use the VDS culture survey. This provided evidence that by and large employee satisfaction was high, but as expected a few areas were highlighted for improvement. A focus group was formed, action points created and this continues to be followed up with a plan to repeat the survey every 1-2 years. In June 2022 we completed the Meraki employee experience survey - check out our blog for more detail on this.
---
Team building
It is important to socialise outside of work, and we have combined this with team building in the past. Examples include raft-building, and Go Ape. We are looking forward to going alpaca walking together this summer. We have also found fundraising with the team a great way to foster camaraderie.