About us
---
When we sit, late at night and the question is asked, "how did it all start", we are hesitant to share our story. Why? Because looking back, it sounds all a little absurd. The following is mostly true. Except for the bit about cheese.

Vets 1 launched in May 2013 in a dining room, in the small village of Barton Bendish in West Norfolk. The decision to open the business was made exactly 21 days beforehand by Katharine and Simon Power and our kit list on day one consisted of a stethoscope, a half box of sharpies and a block of cheese.

Things are different now. In some ways. Our client base at launch was 100% LA. Since 2017 it has been 100% SA. Our kit list has expanded dramatically (2 stethoscopes, full box of sharpies).

We no longer work out of a dining room but instead, operate out of a beautiful 200 year old barn conversion (RVCS Tier 3 Hospital) and a beautiful converted old Bank (opened August 2020) in Kings Lynn.

Despite our sizeable work locations, each we find still has a soul. Weaved into the bricks and beams is a friendly, warm, family vibe that runs through the team and out into our community. Each location looks nothing like what you would expect but each houses what is required.

Our headcount at launch was 2. Today it is 65 and by default, we have become one of the largest independent practices in East Anglia. This makes us smile. Material things have changed but the most important things haven't. Our commitment to protecting and nurturing a team of all job titles is paramount, and our ability to deliver on any development project within 21 days is legendary.
Overview
Independent company
Small animal
Hospital
50-99 employees
Satellite clinics
Overseas sponsorship
Gain experience
Nurse Training
VetGDP approved
Out of hours
Accredited workplace
Award winner
See More
See Less
Caseload
70% Dog
20% Cat
1% Chicken
1% Exotic
1% Rabbit
1% Small furries
6% Other
See More
See Less
Employee experience insight
Our purpose
Psychological safety
Employee engagement
Wellbeing champions
Onboarding
Breaks
Flexible working
Graduate friendly
New graduate training scheme
Performance management
Environmental champions
Community champions
See More
See Less
New Graduate Veterinary Surgeon (SA) x 3
The Vets 1 Group is a ferociously independent, family owned RCVS Tier 3 Hospital located in West Norfolk. Launched in 2013 by Katharine Power in her dining room four years after her graduation, the business has grown from humble beginnings into a team of 65 spread over two rather special locations.
Gain experience with us
Pre-covid, we had students on site completing EMS most weeks of the year, we are now trying to recover that situation. We take our responsibility to students incredibly seriously. We plan in advanc ...
Veterinary students
What Our People Think
Leaving thoughts from Sophie…..
Sophie leaves us today after 3 years under our roof. We will miss her. These are her musings on her time with us…...
Read more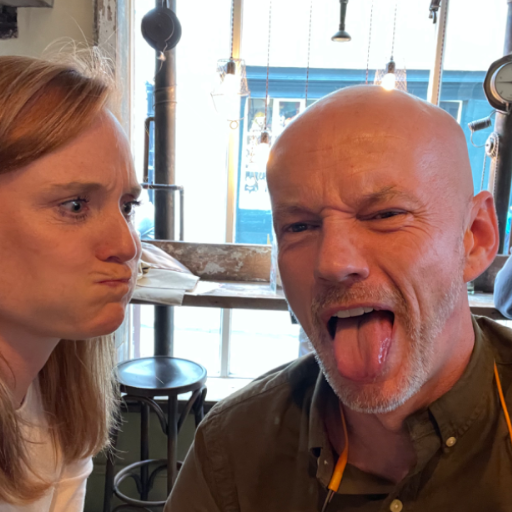 Simon Power
Practice Manager
Awards and accreditations
Best UK Vets
Voted best Vet in Norfolk 2021 & 2022
Royal College of Veterinary Surgeons (RCVS)
Small Animal Veterinary Hospital
Royal College of Veterinary Surgeons (RCVS)
Approved Graduate Development Practice
Investors in the Environment
Working Towards Green Accreditation
President's Award for Outstanding Design - 2015
British Veterinary Hospitals Association
ISFM - International Cat Care
Gold Standard