---
Veterinary Surgeon
Closing date 29-09-2023
Full or Part Time veterinary surgeon in an independent practice, 100% small animal, with 3 branches in Central Scotland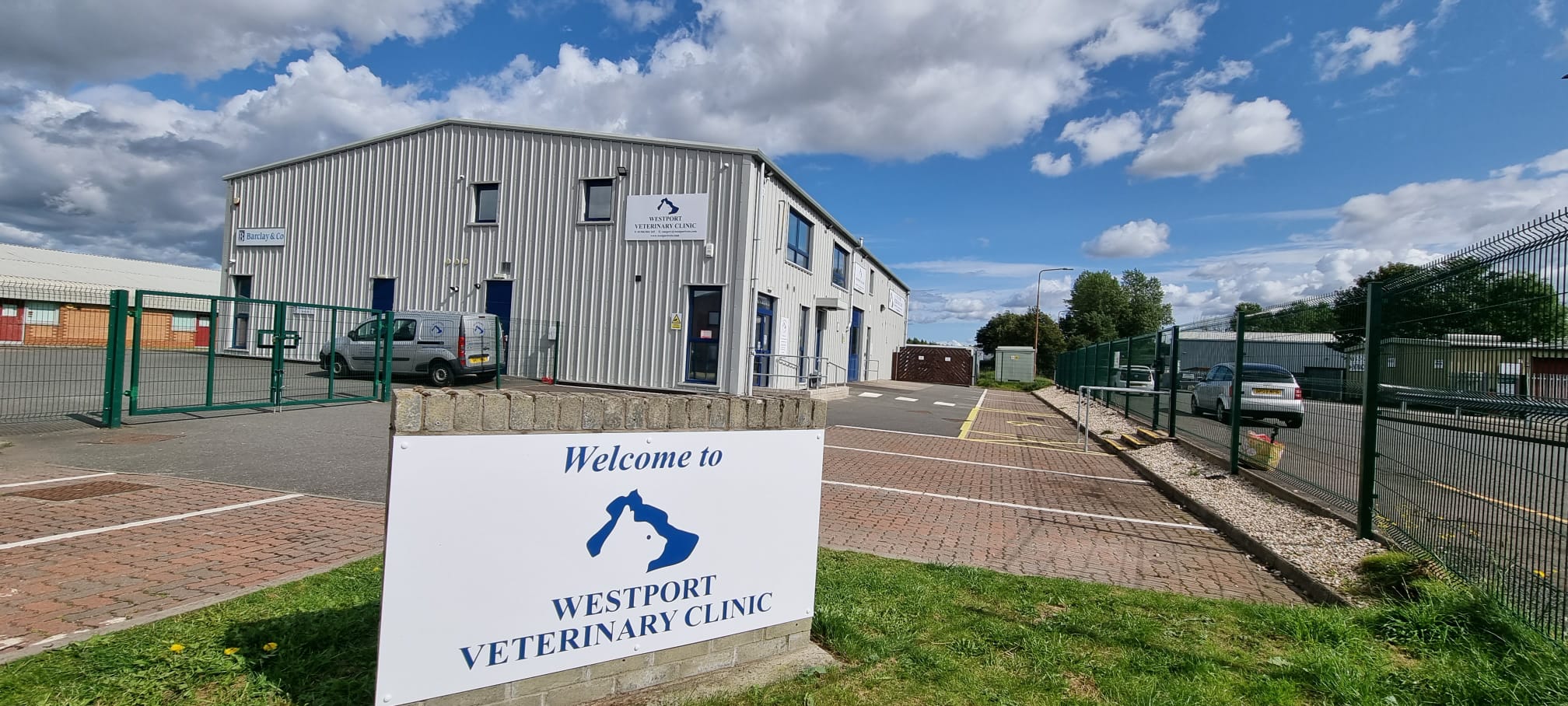 Linlithgow, United Kingdom
Veterinary surgeon
British Pound Sterling
45,000 - 65,000 pa
Small animal
Permanent
Full-time or Part-time
---
The role
Location
Unit 42 Mill Road Industrial Estate, Linlithgow, EH49 7SF, United Kingdom
How the role has come about
Would you like to work in a practice that…….
⭐️ Respects and values their team members, and ensure they are supported both personally & clinically.
⭐️ Is proudly independent and family owned.
⭐️Has an amazing workplace culture, which continues to thrive through the help & support of our VetLed program.
⭐️Has a fully funded CPD program for the whole team, through which we actively encourage & support including certificate & diploma level.
⭐️ Has a strong commitment to giving the best care to their patients & clients.

If the answer to these questions is yes, then Westport Veterinary Clinic might be the place for you!
We are looking to expand our team, due to growth and expansion at all of our branches. We have three practices across Central Scotland and we have just opened a custom built branch in Linlithgow, which boasts 7 consulting rooms, 3 operation theatres, dental suite, diagnostic suite and a full floor for just cats!
Job description
 Maintain membership of the Royal College of Veterinary Surgeons.
 Be familiar with the legislation affecting the practice of veterinary medicine in the UK and with the ethics of practice outlined in the RCVS Guide to professional conduct.
 Be fully responsible for the safety of clients and staff within the practice when animals are being treated or handled. The veterinary surgeon must ensure that animals are appropriately restrained and use chemical restraint where necessary.
 Assume responsibility for surgical and medical cases. All cases must be written up in full, daily.
 Responsibilities will include (this list is not exhaustive):
o Acts of veterinary surgery.
o Consultations.
o Dental procedures including extractions, x-rays, and scaling & polishing,
o Radiography – positioning, exposures, maintenance etc. A named dosimeter should be worn at all times whilst working within the diagnostic area.
o Perform diagnostic tasks & tests – taking blood samples, running samples.
o Prescribing medications and issuing written prescriptions when required.
o Preparation of in-patients, catheter placement, intubation, etc
o Examine and assess all in-patients daily.
o Keep all hospitalisation records up to date & inform the nursing team of any changes in medication or clinical condition of the patient.
o Wound care.
o Reporting of laboratory reports in a timely manner and assisting colleagues by reporting test results in their absence and advising the client appropriately on treatment options or notifying them that it would be appropriate to wait for the attending veterinary surgeon to return to advise on the case.
 Maintaining patient clinical records.
 Client advice & education – adhering to practice protocols.
 Responding to client queries within a timely & efficient manner.
 Conduct home visits calls at the allotted time with due respect for their own safety before attending.
 Appropriate pricing of all clinical cases and inform the client of such costs as stated in the RCVS Guide to Professional Conduct. The veterinary surgeon should attempt to minimise waste and should not expose the client to unnecessary expenditure.
 Maintaining the cleanliness of all areas of the practice.
 Stock control – ordering, maintaining batch numbers, stock rotation.
 Maintaining health & safety within the practice, including yourself, other staff members, members of the public and patients.
 Supporting student veterinary surgeons, student veterinary nurses and work experience pupils undertaking placements.
 If required, you will perform Clinical Coach duties & training.
 Ability to contribute as part of the team, helping with various tasks as required.
Benefits
We are really flexible with our team and if you have commitments that you need to stick to, we will work with these as much as we can. We really make everyone feel like a human being, not just a payroll number!
o Generous staff discount.
o Enhanced sick leave.
o Enhanced maternity / paternity.
o Unlimited CPD budget - if it is right course for you and works for us – win/win!
o Holiday entitlement which increases with length of service.
o Employee Assistance Programme Plus.
o Nest Pension.
o RCVS fees, VDS cover and professional membership fees.
o Cycle to Work Scheme.
---
About you
Experience required
Any experience considered
Personal attributes and qualities
You will be expected to be professional, calm, and courteous at all times, maintaining a neat & tidy appearance. A high standard of behaviour and appearance is required at all times to ensure client confidence & the welfare of patients under our care.
Specific experience, knowledge and competencies
As one of our veterinary surgeons, you will be at the forefront in managing veterinary care of a range of animals, providing both emergency and routine healthcare. You will collaborate with the whole veterinary team to promote animal health and welfare through responsible ownership and play a key role in the education of pet owners. The practice cannot be successful without competent & caring veterinary surgeons, working alongside our amazing veterinary nurse, PCAs and admin team.
---
About us
Workplace overview
Stuart originally came to Westport Vets, Linlithgow in 2011, as an assistant veterinary surgeon, and quickly made partner, after the original owner sadly passed away. In 2018, WPVC acquired two additional branches, in South Queensferry & Edinburgh, after the owner retired. In 2020, Stuart accomplished his dream by buying out his old partner, who was also retiring, and became sole owner to Westport Veterinary Clinic.

Stuart's aim at WPVC is to make the workplace as enjoyable as possible and to achieve this, he has invested heavily both in the team and the equipment. With our team, we ensure their health and wellbeing is looked after by regular in practice events and a healthy social life. All the branches, including the tiny one in Edinburgh, have a fantastic range of equipment to help the team carry out their daily job well.
Stuart's aim is to keep as much of the veterinary work in-house and refer as little as possible, which allows the team to build and develop their skillset and allows our clients to spend their money wisely, rather than referral fees.

The whole team is valued and encouraged to pursue their interests - whatever they may be. Lifelong learning is an integral part of the WPVC ethos and is strongly supported both morally and financially!

As we have an amazing team, and have trained many of our own nurses, we have been fortunate to grow without the need to actively advertise very often. Whether we are advertising or not, if you like what you see please just get in touch. We are always happy to meet up, show you around and discuss opportunities.
Location
Awards and accreditations
ISFM
Cat Friendly Clinic - Silver Award
Disability Confident
Disability Confident Employer - Level 1
Endometriosis Friendly Workplace
---
Further details
Application, interview and selection process
As this is a new position, we can be very accommodating and are happy to discuss hours / part time / full time etc.
If any of this is of interest to you, then please get in touch with our Clinic Manager, Fiona Leathers, by emailing careers@westportvets.com or call 01506 844165 for an informal chat.
Please send your CV in via email, and we shall be in touch with you for an in-person interview. We will then invite you for a day in the practice to meet the full team and get a better insight into our culture and work ethics.
Apply for this role
Please send your CV and covering letter to:
Fiona Leathers - careers@westportvets.com - 01506844165