---
Veterinary Nursing Role in a Progressive Small Animal Practice.
Closing date 21-07-2023 Urgent
Do you want to work somewhere that recognises that looking after our whole selves is a non-negotiable in being able to show up and do the best we can day-to-day? So do we. That's why we do our absolute best to keep our clinic a fear-free no-judgement zone!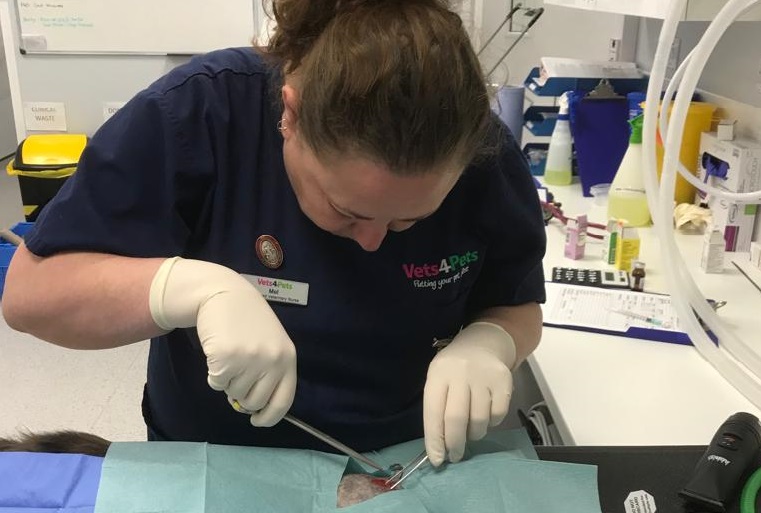 Merthyr Tydfil, United Kingdom
Veterinary nurse
British Pound Sterling
26,000 - 29,000 pa
Small animal
Permanent
Full-time or Part-time
Overseas sponsorship
---
The role
Location
Inside Pets at Home, Cyfarthfa North Retail Park, Swansea Road, Merthyr Tydfil, CF48 1HY, United Kingdom
How the role has come about
We are expanding! One of our current nurses is moving into management to help the growing needs of the practice.

Our vibrant and popular nurse clinic driven by Clinical Lead Katie and HRVN Melita, and our passion for Schedule 3 responsibilities for RVNs, means we need more nurse superheroes to make this work!
Job description
We know that everyone is different, that's why we would love to speak to you about your particular skill set, passions and priorities for your career. We believe strongly in CPD and maintaining a growth mindset.

Our clinic has opportunities for consulting, inpatient care, anaesthesia, imaging, dental work, coaching, surgery and more. We don't like to put people in boxes, and we would love someone to join us who enjoys rocking the 'norm' boat. We work closely with each member of the team and have a very strong one-team mentality.
Benefits
• Paid lunch break (actively encouraged to head out or away from the job for lunch!)
• No OOH or overnight in patient checks
• Generous CPD, a plethora of in-group Learning and Development opportunities
• Social events and emphasis on wellbeing
• Contributory pension schemes
• Paid memberships (RCVS, BVNA, VDS)
• Exclusive company and high street discounts and rewards
• Access to the Retail Trust's excellent suite of wellbeing support.
• Option to join our colleague lottery, in support of the Pets at Home Foundation.
---
About you
Experience required
Any experience considered
Personal attributes and qualities
Kindness, compassion and an ability to have a jolly good laugh are essential!
You will need to have a growth-mindset, being willing to learn and adapt to the growing needs of the clinic.
Specific experience, knowledge and competencies
RCVS Registered Veterinary Nurse
Able to safely carry out anaesthetics, appropriate animal restraint and use of clinic equipment.
Good client communication skills with a drive to provide a high quality client and patient experience.
---
About us
Workplace overview
Our little in-store clinic may be small but it is mighty! Opened in 2016, it has had it's fair share of challenges but withstood the storm. Now in a lovely phase of growth and with a stable team in place, we are committed to seeing the practice grow and succeed in providing care and compassion to its patients, clients and staff members.

Our clinic family and the wider company are committed to a learning culture, ensuring ample opportunities for professional development. As a small team, it is easy to highlight and develop people's interests and skills through encouraging continued learning in vets, nurses and support staff alike. New graduate vets are enrolled in a fantastic 2 year graduate program which offers a quality line up of CPD and networking opportunities, as well as providing that much needed peer support.

Keeping lines of communication open between each member of the team is a top priority. We hold whole team meetings once monthly whenever possible to facilitate collaboration and ideas sharing. Everyone in the clinic is valued and has great worth within the team and as such we ensure that all staff members feel safe to speak up and share their thoughts and feedback through fostering a psychologically safe environment. We recognise the vital role that looking after our whole selves plays in being able to show up and do the best we can day-to-day, so we do our best to keep our clinic a fear-free zone where we are curious, and non-judgemental.

We have a varied caseload seeing a variety of patients. There is a good balance of consults vs operations/procedures and time given for administrative tasks. We are closed out of hours and have a good relationship with our local off site OOH service provision allowing us to offer quality medicine during the day and entrusting our patients to the hospital overnight.
Location
Awards and accreditations
---
Further details
Application, interview and selection process
To apply please email your CV and covering letter to the practice. We will then be in touch directly for a 'discovery' call ahead of interview.
Apply for this role
Click here to apply