Transparent
marketing
driven
recruitment
to
find
your
perfect
match
Build your employer brand to share what makes your workplace a great place to work.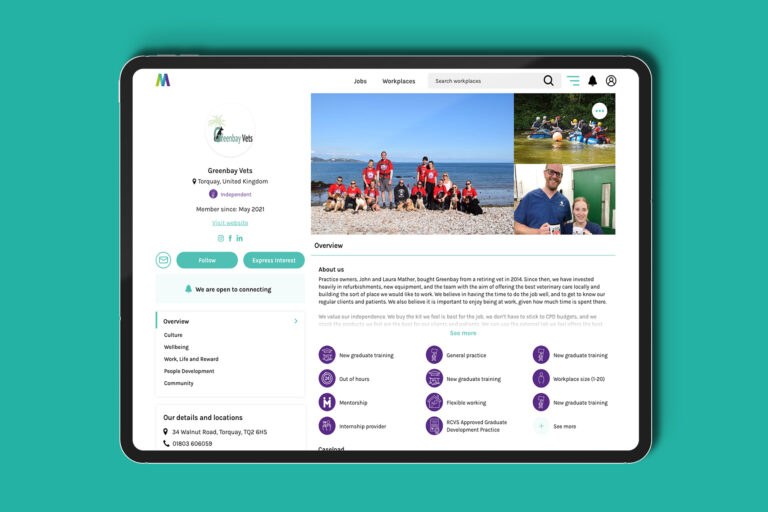 WORKPLACE PROFILES - FOR VETERINARY EMPLOYERS
Stand out with a memorable first impression that counts and never be overlooked again
Share an honest and authentic insight into your employee experience, team and company values to engage talent around the world.
Show employee advocacy to build your trusted and credible employer reputation to recruit and retain high performing teams.
LET THE TALENT COME TO YOU
Shine a light on life at your workplace to excite and attract talent who share your values
Your 'always on' HR talent engagement tool! Search filters make you easy to find by prospective talent ready to do their best work in your culture.
Being visible, regardless of your recruitment status, expands your talent pool to grow your network and leads for when you next need to recruit.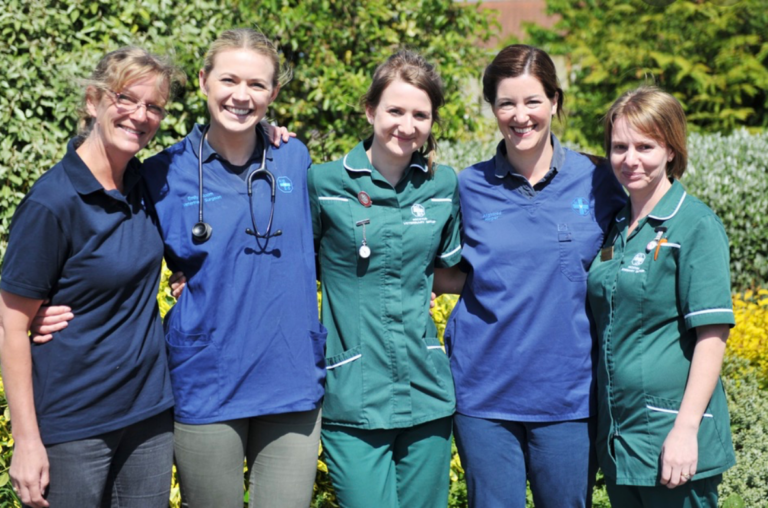 WHAT WORKPLACES CAN CREATE A PROFILE
Workplace profiles promote the diversity of veterinary careers in the profession
Private clinical practice
University practices and hospitals
Zoo and wildlife centres
Laboratory animal research centres
Aquaculture fisheries
Academic and research institutions
Government agencies
Meat hygiene and public health
Commerce and industry
Charities and trusts
Technology companies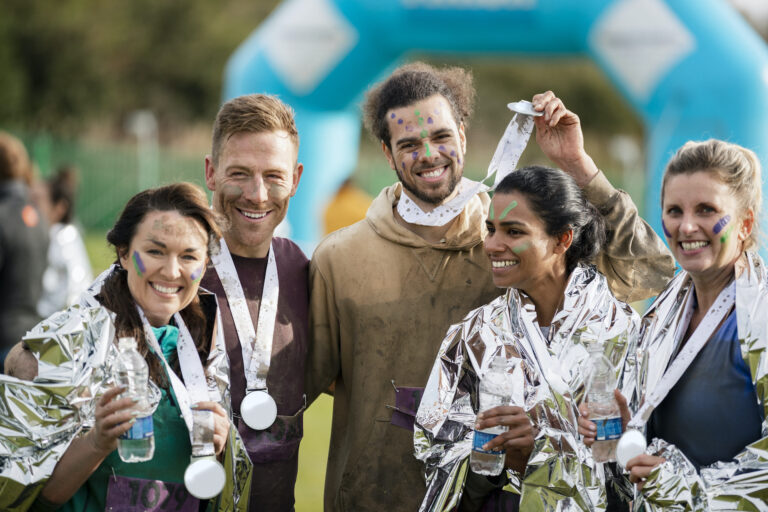 KEY FEATURES
Workplace profile
Affordable subscription plans from £30/month
Upload photos and a video to bring your workplace to life
Over twenty data fields to detail your employee experience
Link the career profiles of your team
Create blogs to share your team and workplace news
Advertise your student placements and unlimited jobs
Interlink all your digital channels in one place