Learn
about
the
speakers
wanting
to
strengthen
your
team
and
culture
Check out their skills and passions - you won't want to miss a session!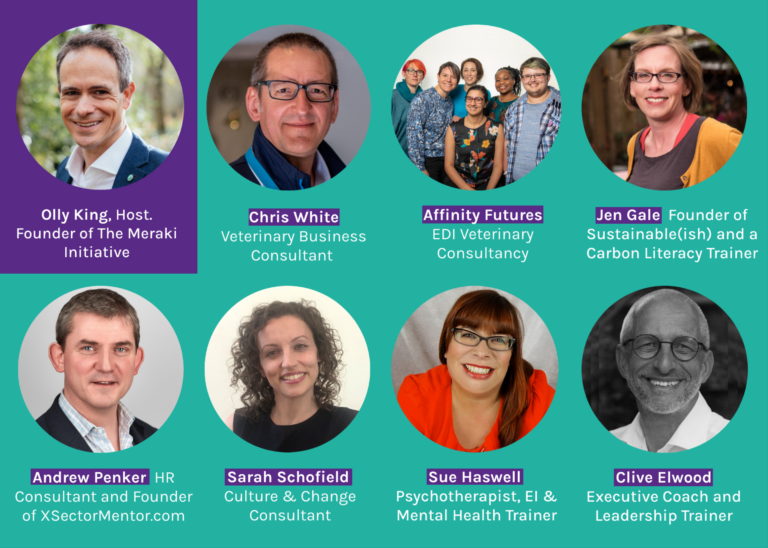 Speaker insights
Invigorate your leadership team to create a workplace where your people love to work
Our speakers have got the skills to help you co-nurture the wellness of your people and the health of your business.
Qualified leadership coaches, business consultants with specialities in leadership, HR, change management, diversity, equality and inclusion, emotional intelligence, behavioural profiling, mental health training and environmental sustainability.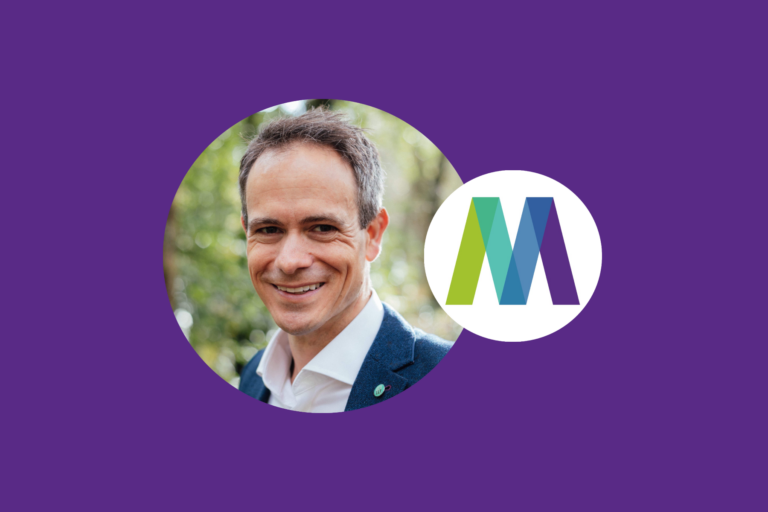 Olly King - Host, Founder of The Meraki Initiative
Vet turned tech entrepreneur, Olly launched Meraki to inspire and showcase veterinary workplaces proud of their culture. By sharing team and culture insights Meraki makes the best places to work visible to students and professionals, making it easier for employers to attract and recruit talent. An ILM Level 7 Certified Executive and Senior Leadership Coach, Olly supports employers to measure the employee experience of their people. By facilitating targetted action, he works with employers to nurture an environment that offer a better workplace experience, ultimately to improve retention and the holistic health of their business.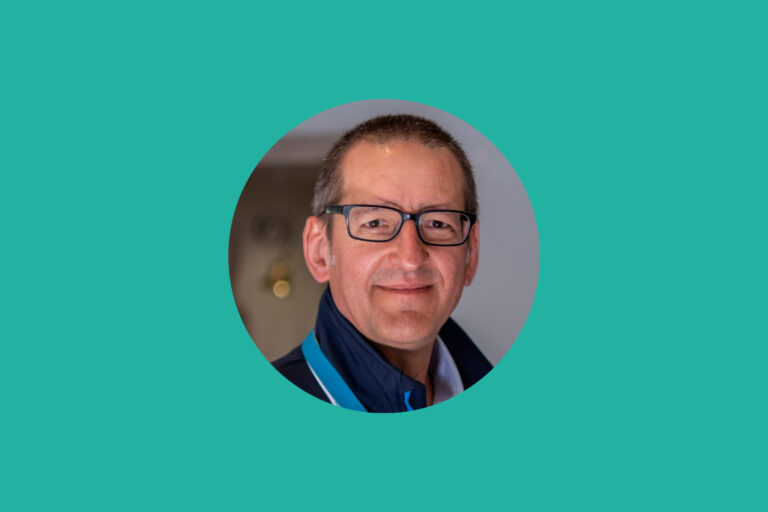 Chris White - Veterinary Business Consultant
Chris is a Director of the Veterinary Management Group and a business consultant and leadership & soft skills facilitator. Qualified at Master's level in both Business and HR, he has worked in senior operational management within the veterinary sector for the last 14 years. He regularly mentors, writes articles, and delivers training for individuals, practice teams, and organisations, providing up-to-date, evidence-based content that can be practically applied in the workplace. Through his consultancy and project work, Chris enjoys helping businesses solve and navigate business challenges.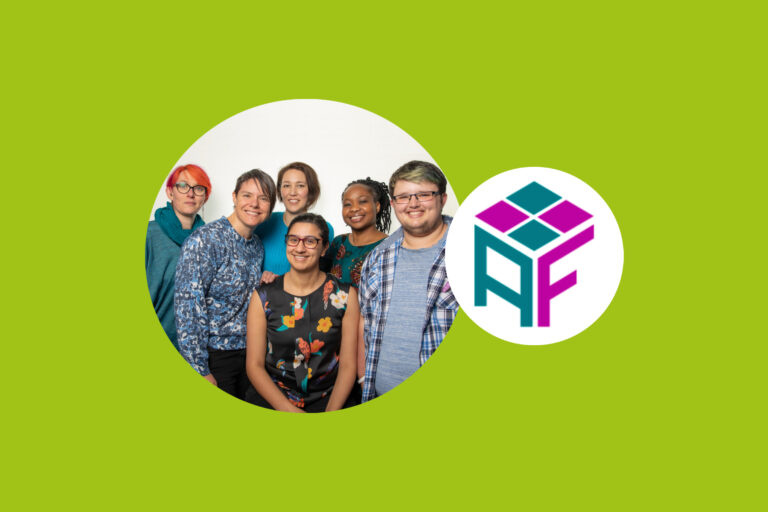 Affinity Futures - EDI Veterinary Consultancy
Affinity Futures brings together BVCIS, BVEDS and BVLGBT+ using our sector specific expertise and lived experience to deliver EDI training that is truly intersectional. Recognising individuals can hold multiple-identities, all of which carry privilege and challenges, we approach the themes of access, equity, diversity, inclusion and belonging to examine how best to support everyone to thrive in veterinary workplaces. Our team all have intersectional identities and have a combined experience exceeding 100 years across all key veterinary sectors. We work with progressive organisations to create inclusive spaces so that everyone can belong.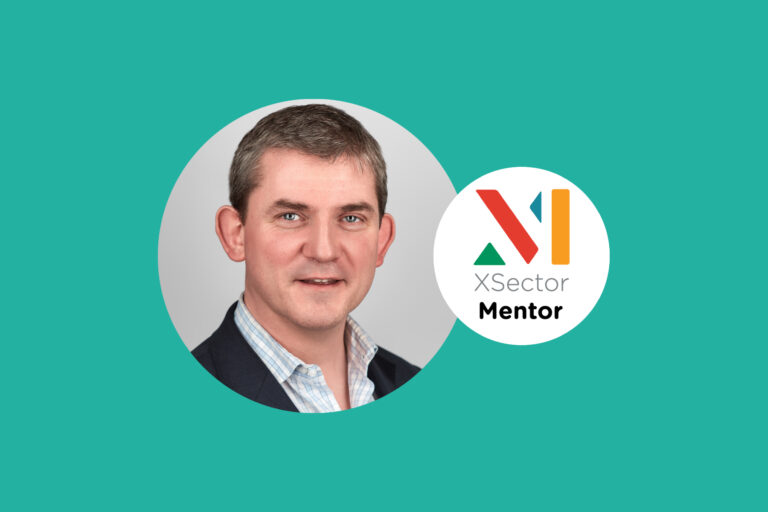 Andrew Penker - HR Consultant, Founder of XSectorMentor.com
Andrew is a previous Head of HR for Vets Now Ltd now working as an independent HR Consultant. He is also the Founder of XSectorMentor.com. With over 30 years' experience in HR with qualifications in Mentoring and Executive Coaching Andrew is also a Fellow of the CIPD. Andrew uses his extensive experience in managing people working in national and international roles across Not-for-Profit, privately owned organisations and large corporates. Most recently his focus has been on working with small to medium sized organisations and third sector/charity organisations.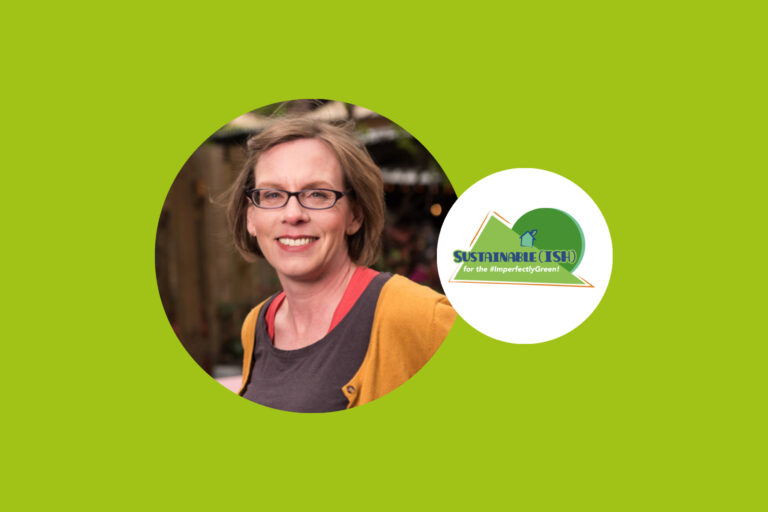 Jen Gale - Founder of Sustainable(ish), Carbon Literacy Trainer
Jen qualified from the RVC in 2004 and spent over 10 years in small animal practice, before transitioning to a career in sustainability and environmental education and communication. She is the founder of Sustainable(ish) and the author of The Sustainable(ish) Living Guide and The Sustainable(ish) Guide to Green Parenting. A certified Carbon Literacy Trainer, Jen has delivered Carbon Literacy training to over 350 participants.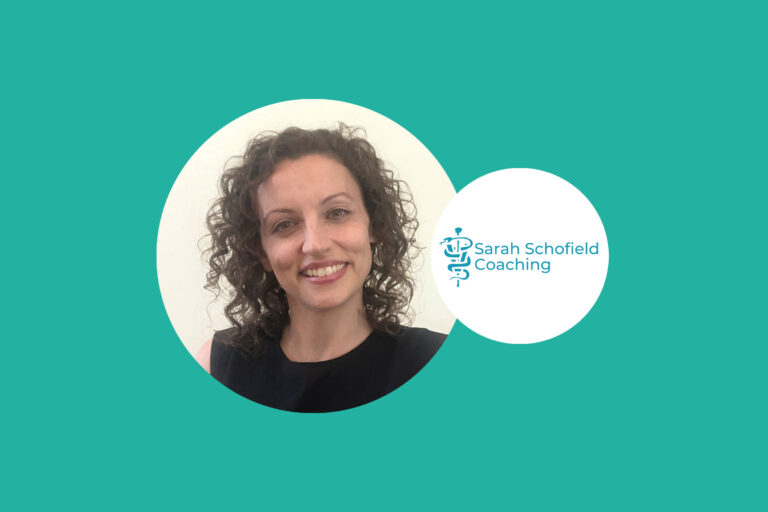 Sarah Schofield - Culture & Change Consultant
After graduating from Cambridge, Sarah entered small animal practice. However, after 6 years, she found it unsustainable and shifted to management consulting, specializing in culture and change management. With 10 years of experience supporting clients in various sectors, including pharma, healthcare, professional services, and charities, she now focuses on helping veterinary practices transform their culture. Leveraging her expertise in culture change, workshop facilitation, and coaching, she provides the support she once lacked.
Sue Haswell - Psychotherapist, EI and Mental Health Trainer
Sue is a trainer, facilitator and psychotherapist.  She specialises in communications, resilience, mental health and emotional intelligence.  She's also an International Laughter Yoga ambassador (yes, seriously!).  Based in Devon, Sue has trained for organisations across the UK including the mental health charity Mind, district councils, housing associations and many independent organisations.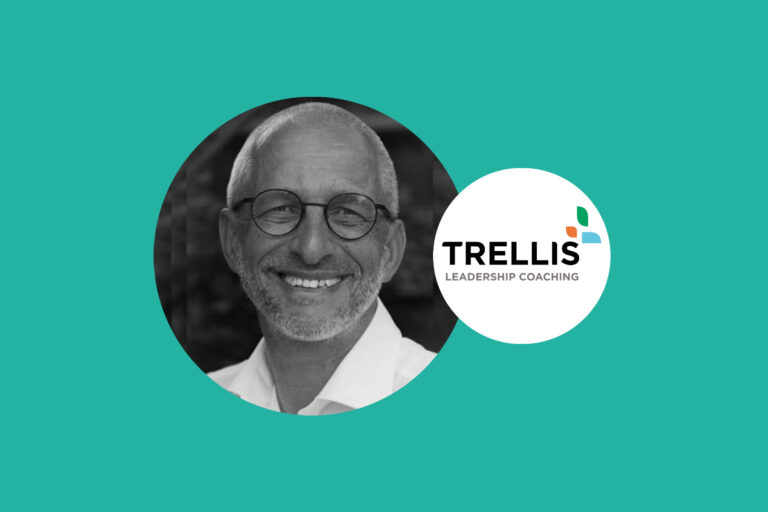 Clive Elwood - Executive Coach and Leadership Trainer
Clive practised as an internal medicine specialist in private practice for 20 years. For 10 years he was Managing Director of a large, multi-disciplinary referral practice, where he grew his interest in, and experience of, professional leadership and leadership development. Following his curiosity led to a Masters in Executive Coaching from Ashridge Hult Business School. Clive now concentrates his time on executive coaching, personal and leadership development, and is Chair of Trustees of the assistance dog charity, Canine Partners. Clive's first book 'Leadership in Veterinary Medicine' was published by Wiley Blackwell in 2021.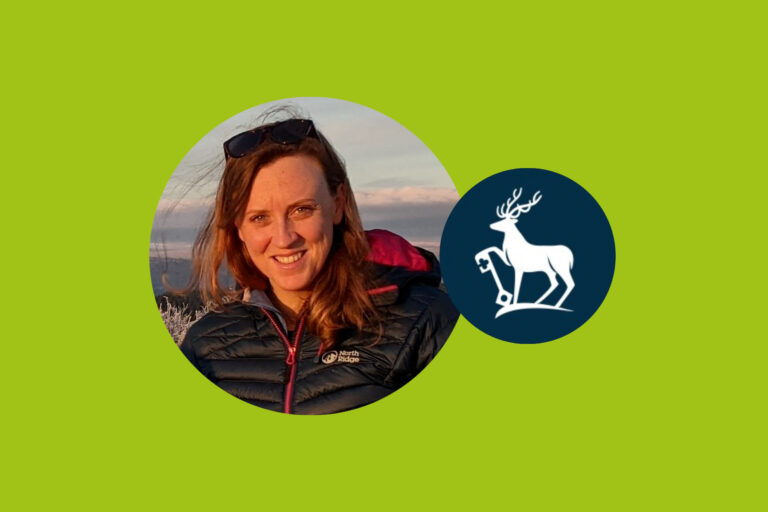 Sophie Eaden (Facilitator) - Personal Coach and Lecturer in Clinical Veterinary Practice
Sophie has spent most of her career in equine ambulatory practice. A passion for empowering vets to thrive in their careers led to Sophie training as a Personal Performance Coach as well as joining the final year teaching team at Surrey Vet School. Sophie has certificates in Understanding Mental Health First Aid and Mental Health Advocacy in the Workplace and Trauma Informed Coaching. With a belief that human skills are key to us all performing well within a team Sophie enjoys sharing her knowledge and understanding through her coaching, teaching and her role on the British Equine Veterinary Association Council.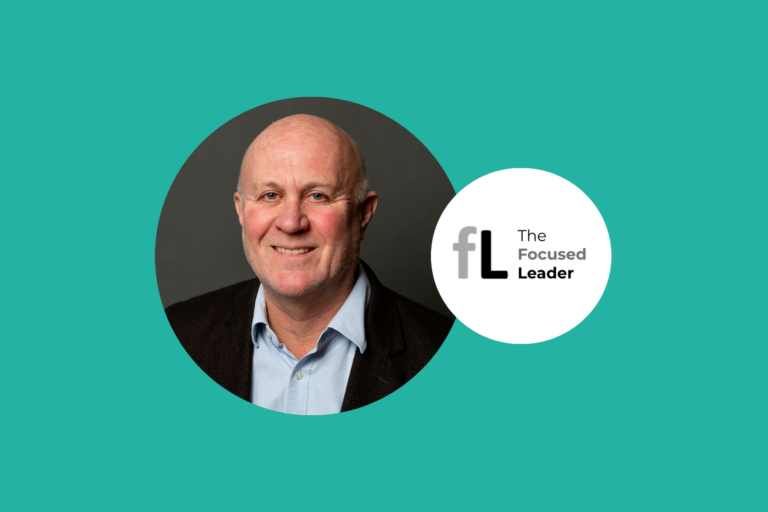 David Kidd (Facilitator) - Leadership Coach
David is a leadership coach who works with aspiring senior managers, leaders and entrepreneurs to develop emotional intelligence, adaptability, resilience and effective communication skills. Working in partnership to improve self-confidence alongside organisational challenges, he coaches clients to achieve a positive and supportive workplace culture. He has a particular interest in coaching neurodivergent leaders, such as those with ADHD and dyslexia. David has a BSc in Biology, a Masters in Education and is an ILM Level 7 Certified Coach.