by Roz Wright, Team lead
StreetVet Brighton, UK
Created 620 days ago
StreetVet Update – Covid, Brexit and Beyond...
Prior to the horrors of Covid-19, StreetVet were experiencing great success helping the most vulnerable in our communities to care for their canine and feline (and occasional rabbit and ferret) companions.  But in today's fragmented society where homelessness and poverty are spiralling out of control, the entire charity sector is in tatters at a time when their support is needed most.  Compounding this, Brexit has hit the veterinary industry hard through a loss of European veterinary surgeons, leaving their remaining UK colleagues battling on and stretched to breaking point.
But hope is not lost.  As with all industries, the veterinary world has rapidly mutated; paring back to essential services whilst branching into telemedicine and focusing on triage services and client education.  StreetVet has evolved in line with industry change, allowing their vets and nurses to channel aid to where it is most needed.  Volunteer numbers have dwindled but the foundations are strong and in focusing their resources, StreetVet have experienced many triumphs despite unbelievable adversity.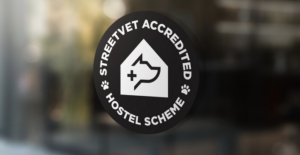 StreetVet's most recent success is the launch of their Accredited Hostel Scheme which provides start-up resources and training to support hostels in accepting more residents with pets.  This fantastic initiative is being steered by their newly appointed Hostel Coordinator, Laura Sayer, following a generous grant from Battersea.  The goal of the hostel scheme is holistic; training the hostel staff on dog handling, behavioural and housing considerations, whilst also teaching the team that the dogs can have a huge positive impact on the residents' mental wellbeing. The 'voluntarily homeless' person, who remains a street-sleeper for fear of losing their dog to a dog shelter or worse, is a tragic but familiar face to all the StreetVet volunteers.
In 2021 StreetVet welcomed their newest ambassador, Clare Balding, who chose to support StreetVet on the popular T.V. show 'Tipping Point' and as part of the Virtual Big Dog Walk.  Events like this have been a lifeline when fundraising has effectively ground to a halt for so long.
StreetVet remains a vibrant and passionate network of vets and vet nurses who are willing to go the extra mile to help those in need. Outreaches continue, teams meet virtually, and the wonderful annual conference, where 'all things StreetVetty' are discussed and new skills are learned, has been revitalised this year after briefly slipping seamlessly into cyberspace.  StreetVet teams, professional associates, sister charities and sponsors joined together in London during October and, in light of the current Covid climate, the entire conference was live streamed to those volunteers who could not be there in person.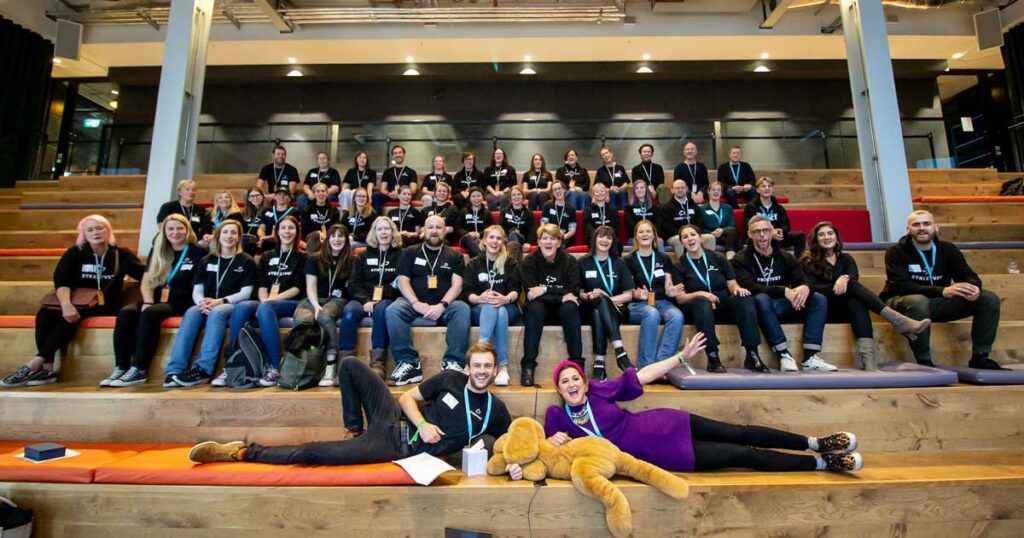 The event is always inspiring and uplifting with lectures on wound management, toxicities, reflective practice, handling interactions with the press, an inspirational talk from artist Hercule Van Wolfwinkle and plenty of time for networking.  This is always a very special event where the StreetVet community build and consolidate their shared vision as part of a multi-faceted systemic approach to tackling the issues of homelessness.
Looking to the future, StreetVet endeavour to strengthen their army of volunteers and  ensure that they are more present than ever as their clients are moving through the coldest and most challenging months of the year.