by Luke Harris, Marketing Intern
Exeter University, UK
Created 419 days ago
Meet the Founder: In Conversation With Olly King
This month I sat down with the Founder of The Meraki Initiative Olly King, to understand what drove him to sell his house and establish his first start-up company, and why he is so passionate about helping raise cultural awareness in the veterinary profession. I also wanted to find out what Olly likes to do to relax, rewind, and recharge.
I am Luke, and over the last six weeks as a marketing intern at Meraki I have explored several different types of marketing activity including email, LinkedIn, and social media. Whilst also working alongside Olly to create branded marketing assets, like this first newsletter.
From a non-veterinary background, being exposed to some of the challenges facing the profession, in particular the retention crisis and vet shortage has been a real eye-opener. In this conversation with Olly, he made it clear how Meraki intends to positively impact these issues, using a platform which champions great veterinary workplaces, and offers employers a means to stand out and get noticed by students and professionals.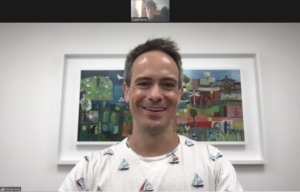 Tell me a bit about you and your background in the veterinary profession
Ever since my early childhood I have been around animals. We had cats and rabbits at the family home, my grandparents owned a standard poodle called Susie who towered over me, and I spent mny an early morning with my grandma on her milk rounds when she worked for the dairy board. This seeded a love for animals which, together with my interest in science, flowered into a passion to be a steward for the welfare of animals.
I completed a biochemistry degree in 2004 and obtained my MRCVS from Glasgow Vet School in 2008. Having started my veterinary career doing small animal and equine work, I have spent most of my clinical career as an equine clinician, but now work part-time in a small animal practice while Meraki is ramping up.
My work highs so far have undoubtedly been combining work with overseas travel in Australia and Singapore.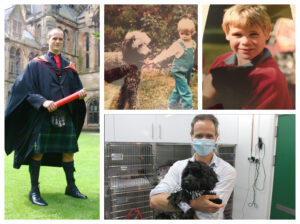 What were your motivations behind setting up Meraki?
Around five years ago there were lots of vets that appeared disengaged. Their workplaces weren't working for them. It ranged from not feeling valued or appreciated, long hours, out-of-hours responsibilities conflicting with worklife harmony, and frustrations with relationships with clients, colleagues and or employers.
At the time in my role I was feeling overqualified and under utilised, like my career was stagnating. I was languishing.My work environment didn't allow me to be the vet I wanted to be or the person who I knew I was. It got close to pushing me to a place where I didn't want to be. I saw others in that situation and surveys of the profession confirmed that this was the norm for too many.
I wanted the profession to improve so that everyone could have the fulfilling career that supported their dream to be part of this incredible profession.
And so Meraki was born. The goal being to promote positive cultures where we work, and to strengthen the leadership that ultimately dictates how engaged, fulfilled, and valued we are in our workplaces.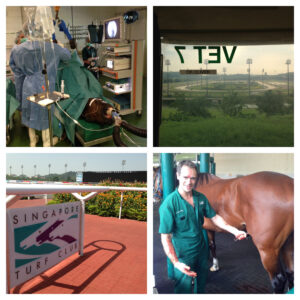 Where did the inspiration come from for the name 'The Meraki Initiative'?
'Meraki' is a Greek word that means 'to do something with love, soul or creativity'. I feel this perfectly encapsulates the mindset that drives the selfless work veterinary teams do, which I thought people would connect with. On a more personal level, I wanted a name that would heighten curiosity by being unique, to foster an emotional connection that would inspire and plant a desire in others to share and support my ambition.
How do you feel Meraki best champions these great workplace cultures?
Meraki promotes great veterinary places to work, raising cultural awareness to inspire leadership to create more human-centred workplaces where teams love to work. This gives an opportunity for employers to stand out who understand that you need to look after your people to have a healthy business, like the current challenges of retention and talent shortages is demonstrating to us.
We designed unique, searchable workplace profiles housed within a digital veterinary workplace directory to enable veterinary employers to share insights into their team, culture, and day-to-day life at their workplace.
Profiles are a great way to build trust and employer credibility through authentic transparency.
They support workplaces to build their employer brand by showing their unique personality and celebrate why we became vets in the first place!
Meraki – How It All Began 
Click the link below to watch why we do what we do, and the inspiration and ambitions of our veterinary profession transforming initiative.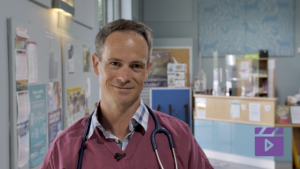 How do you feel that those practices who are already part of Meraki have been benefitted?
Meraki helps employers who already offer a great employee experience, but perhaps haven't clearly thought about it or taken the time to precisely articulate what they do on paper.
For example, Argyll Vets shared with me that completing their workplace profile, touching on their culture, wellbeing, worklife and rewards and career developmentrequired them to reflect andcontemplate'What is it that we offer?' and 'How can we do this better?'.
This is closely followed by 'maybe I don't do enough in that area' or 'let's work on this area next'.
Also, in working with Greenbay Vets to produce their videography piece, we challenged them by asking 'what do you want people to know about you, where you work, and the type of person who would be successful at Greenbay?'. This helps by making the focus the sharing of a story of what it is they do best, but equally what the viewer wants to know about them.
Making a video engages your people. This is powerful stuff because it is the people that job seekers want to see, and so you end up 're-recruiting' your team by reminding them of why they joined you in the first place and why they are still working for you!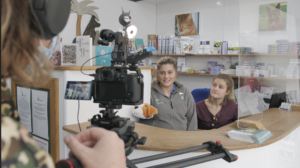 How did your work with Greenbay vets on their employee experience survey go?
Really well. It is a very humbling process for employers. We get employers to evaluate themselves by second guessing what they think their people would say about them and compare that to how their people actually answer in the survey. There is lots we evaluate but the main section measures 12 drivers of engagement, but from the people's experience point of view. It is a much more people-measured way to evaluate business performance.
We want to encourage workplaces to move away from a focus on financial KPIs to metrics that are more people focused. By taking the time to better understand what make your people 'tick' and what negative experiences they're having, which potentially impact patient outcomes and productivity, it becomes easier to take targeted action and make a difference.
Listening to the needs of your people to improve their employee experiences can only but lead to champions and advocates for your employer brand. This is the work forward thinking veterinary workplaces are tasking themselves with, and becomes a far more powerful way to attract talent and make it clear who the right matches are for your workplace.
Could you talk through your artwork? It has become a strong part of the Meraki brand.
It was commissioned by Charlie O'Sullivan, a local international artist, and I really love her style of art. Back in 2020
I went on one of the Facebook veterinary group pages and asked people what things they would change or the best things about the profession. I wrote down a list of one-liners and put that into the commission brief.
I wanted to convey positivity through something that is very unique. There are about 25 different narratives variably camouflaged within the creative. There are clinicians, nurses, the flowers of the British Isles, the veterinary emblem, someone drifting in their career without a sail on their boat, the purple horse from the British Veterinary LGBTQ+ Society, symbols of leadership and lots, lots more.
The point is we want to support the diverse roles and needs of the profession to make the profession a better place to work for everyone. We also want to encourage
people to take ownership of their lives, which we help by empowering people to make better career decisionsby helping find the right environment where they belong.
What are your ambitions for Meraki? Where do you see yourself being in 18 months' time?
The market is quickly realising we need to work harder both to look after our people and to be more proactive with recruitment marketing, and we will be there ready to support their needs.
If we have a few hundred practices on the platform in 18-months time that would be an incredible success.
But there are other business metrics that are important to me in how I judge our success and the positive impact we are having on the profession. Collaborations, campaigns to raise cultural awareness, educating, contributing to veterinary research and becoming a fully certified B Corporation to name but a few.
We will be relentless in our pursuit to ensure the Meraki brand becomes the 'go to' trust pilot for the workforce looking to join a great team and the 'place to be found' if you are an employer wanting to attract the right people. Meraki will be a resource where students and professionals come to regularly check out workplace profiles to research placements and explore their next career move.
Ultimately, I hope our work to improve wellness, engagement and reverse the rate that people are leaving the profession, which is far too high.
The dream is have a global presence with diverse teams in Canada, Australia, and New Zealand all growing the Meraki brand, united by our mission to make the profession a better place to work.
Outside of Meraki, what hobbies and activities do you enjoy doing to relax and unwind?
I love the outdoors and like to meet up with friends and family as often as I can. This is really important to me to enjoy the best of what life has to offer, and to help keep me grounded.
I also like to get out and look after myself by doing exercise. I am a retired hockey fanatic, my hips saying 'no more' six years ago after hip arthroscopy failed to re-ignite my career! Nowadays I enjoy swimming in the river where I live, and nearby is a lovely country estate where I regularly jog. Last weekend I had great fun doing my first triathlon with a friend who a while back did an ironman triathlon, he wasn't impressed when I beat him!
Recently I have got into paddleboarding. That has become my happy place, especially when armed with a lush picnic spread. I also love scuba diving, photography, cooking, and yoga when I get the time!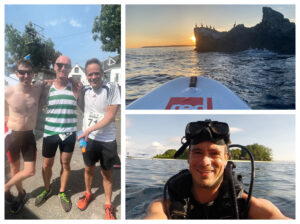 What three top tips would you give to a veterinary workplace wanting to create a better working environment?
1) As an employer or senior leader, you have the greatest influence and impact on your workplace culture. So be clear on your own values, what is important to you and how you want that to translate into your culture.
2) Give your people a voice. Make it safe for your team to share what they really think about your workplace. Send out a survey, use an anonymous letter box, discuss at a team meeting, just take action to proactively increase your self- and cultural-awareness.
3) Having evaluated the status quo, align your business and teams' aspirations as close as you can. Present an image of what the future looks like and invite them to follow you.
---
Enjoyed this article? To receive articles like this subscribe to our newletter on our landing page.