---
Full-time or part-time Small Animal Veterinary Surgeon
Closing date 30-11-2022
We are looking for an additional vet to join our stable team to enable us all to continue to have the time to do the job well, and enjoy coming to work. We are an independent practice by the sea in beautiful South Devon.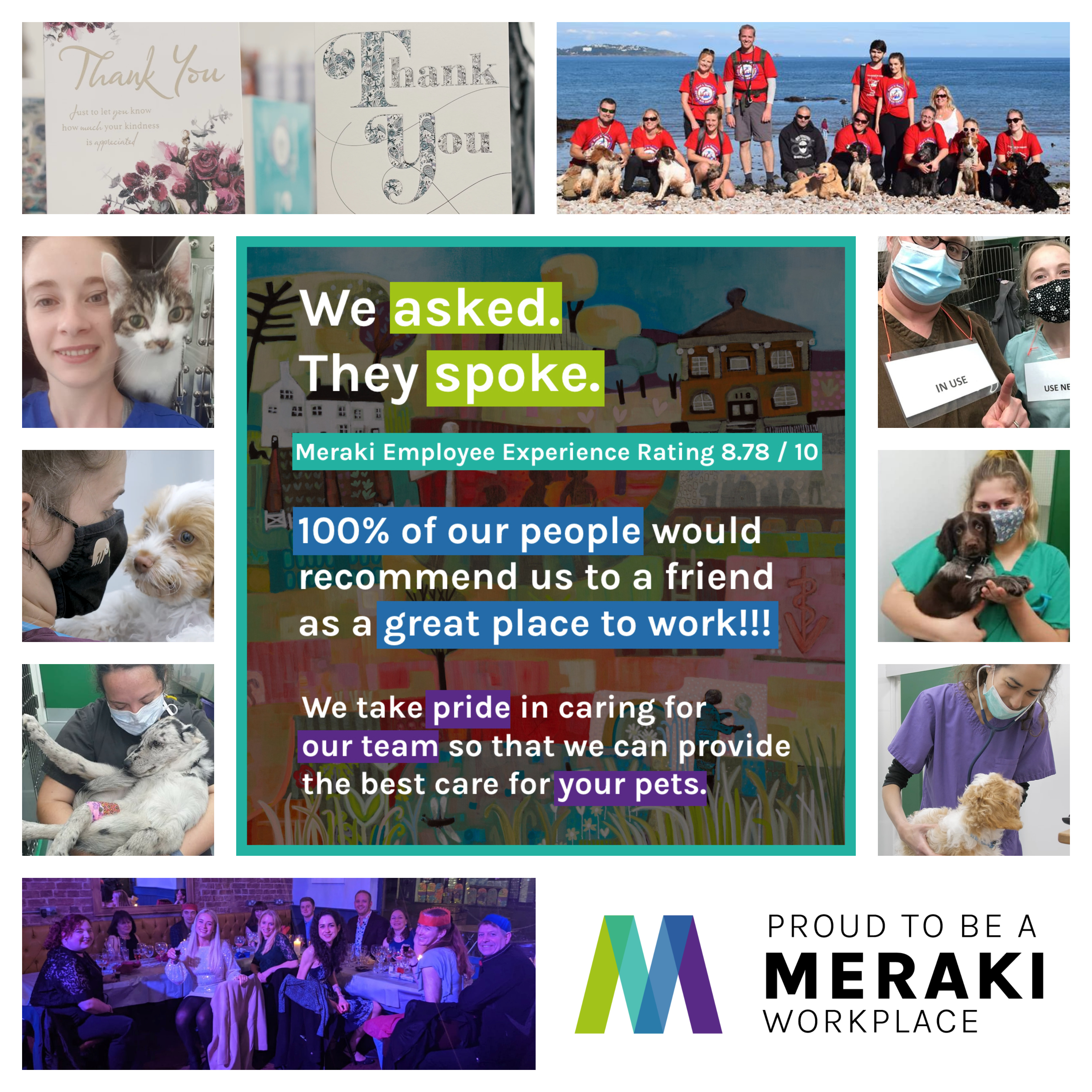 Torquay, United Kingdom
Veterinary surgeon
British Pound Sterling
33,000 - 60,000 pa
Small animal
Permanent
Full-time or Part-time
---
The role
How the role has come about
Although we are technically fully staffed by 'industry standards' we have always preferred to grow the team before we have to. Our client base continues to grow as people seek excellent care from a friendly and skilled independent team, and we want to balance this with our ethos of having time to do the job properly and to enjoy it. We also appreciate that our team may prefer greater flexibility as time goes on, and having more vets would allow us to do this. We genuinely have low staff turnover and believe recruiting before we need to is one of the reasons for this.
Job description
Role includes consults, routine surgery, imaging and dentistry with scope to pursue individual interests. We outsource overnight OOH calls, but do cover 8am-7pm every day and keep our own in patients, so there is exposure to some emergency caseload as well, and case continuity.

With our current complement of vets we have a referral orthopaedic/laparoscopy caseload, refer very few surgical/cardiology/medical cases and also have a reasonable exotic caseload, so plenty of scope to develop your skills if you wish.

We are looking for a full-time or part-time vet - ideally someone to work at least 3 part or full weekdays (shift lengths/times negotiable) and 1:4 weekends; an experienced weekend only vet (sole charge) would also be considered. It is important to us to ensure our vets have plenty of time in the diary for admin, case research/discussion and breaks.
Benefits
No limits on individual CPD budgets
RCVS and VDS paid
Generous staff discount
Paid overtime if attending to emergencies outside of normal working hours
5 days paid sick pay/annum
Loyalty holiday bonus scheme
Employee assistance scheme and company health cash plan
---
About you
Experience required
Any experience considered
Personal attributes and qualities
We do work closely together as a team. Great working relationships and communication with other vets, the nursing and reception team are key to this. We want people to enjoy coming to work and to be able to have a laugh. We also believe that great patient care requires good relationships with pet owners - we want you to have the time to form client bonds, to provide a high level of care and service and to communicate well with owners.
Specific experience, knowledge and competencies
A vet who is confident and experienced with consults, routine/emergency surgery, routine imaging, and dentistry would be ideal, but as this is an addition we are able to accommodate and support a less experienced colleague (our vets do work sole charge at times, and we would aim to build someone up to this over 6 months or so - Jemma, who we employed as a new graduate in 2019 is happy to chat to any applicants).

We have a surgery certificate holder, John, who is happy to mentor someone who wishes to increase their surgical skills (soft tissue, laparoscopic and orthopaedic). Laura is studying for her cardiology certificate and Michelle her medicine certificate, and all our vets are happy to discuss cases and brainstorm together. We love helping people find their niche and are supportive of further qualifications, but we also acknowledge some vets are great all-rounders.
---
About us
Workplace overview
John and Laura bought Greenbay from a retiring vet in 2014, and continue to be grateful to her for not taking the higher corporate offers! Since then, we have invested heavily in refurbishments, new equipment, and the team with the aim of offering the best veterinary care locally and building the sort of place we would like to work. We believe in having the time to do the job well, and to get to know our regular clients and patients. We also believe it is important to enjoy being at work, given how much time is spent there.

Despite our small size we refer little, with John an Advanced Practitioner in Surgery, Laura having a keen interest in imaging and currently studying for a cardiology certificate, and Michelle working towards her medicine certificate. Our nursing team are valued and encouraged to pursue their interests and supported to study for further qualifications. We have a visiting exotics vet, so our caseload also includes various exotic pets and the animals of Shaldon Wildlife Trust, a small zoo and conservation charity.

We have recently outsourced our overnight OOH calls, but continue to care for our own in-patients and provide daytime OOH (8am-7pm) on weekends and bank holidays.

We are fortunate to be based on the beautiful South Devon coast, within striking distance of Dartmoor too, but also close to Exeter and mainline rail stations.

We have been fortunate to grow our team over the years without the need to actively advertise very often. Whether we are advertising or not, if you like what you see please just get in touch. We are always happy to meet up, show you around and discuss opportunities.
Location
Awards and accreditations
RCVS
RCVS Accredited GP Practice
ISFM
Silver Cat Friendly Clinic
RCVS
VetGDP Approved Practice
---
Further details
Application, interview and selection process
We like to interview in person, but would do a phone/video interview initially for someone who isn't local. We are very happy for applicants to spend time in the practice and/or speak to colleagues. Happy to help with expenses if required to enable you to spend a day with us.
Apply for this role
Please send your CV and covering letter to:
John Mather - john.mather@greenbayvets.co.uk - 01803606059