Career development
---
Our core value never stop learning means that we constantly want to keep improving, and help others be the best versions of themselves. We're a large team of like-minded people who value one another's ideas and provide support at every step of the journey.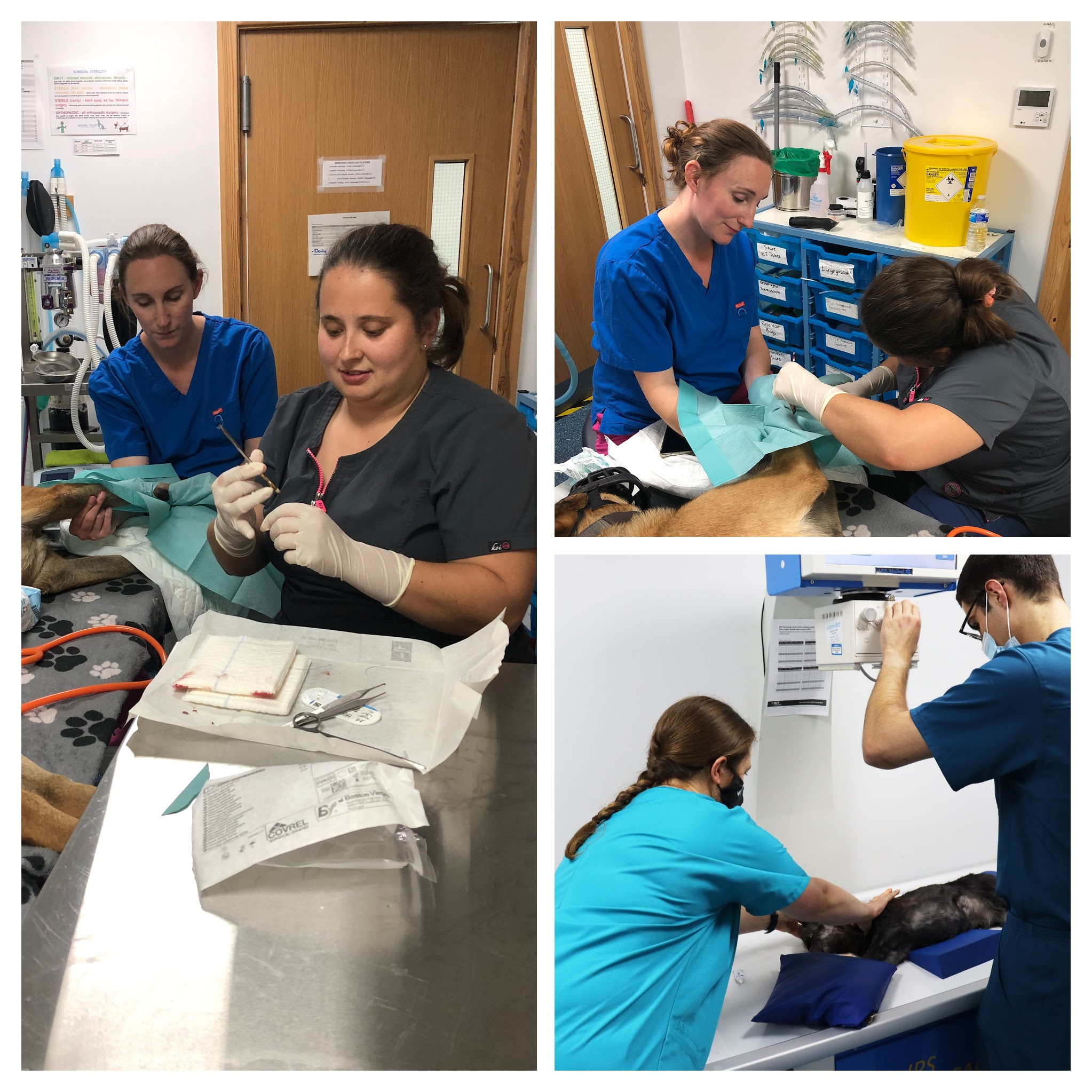 Professional development
We're lucky to have such a wide range of skills and experience across our team which means plenty of opportunity to upskill on a daily basis. We fund UK and International CPD to certificate level, and diploma level CPD for our nurse team.

We also have a great Microsoft Teams resource that connects vets across all Animal Trust practices. Have a question about a case? We have categories for each area (dermatology, orthopaedics, cardiology, imaging etc) Just pop a message on there and watch as you receive a wealth of expertise and advice from our experienced team members!
---
New graduate training scheme
We have 2 VetGDP advisors here at Ellesmere Port and would love to welcome a new graduate vet every year. We have a structured calendar that allows us to slowly build up the work our new grads do each week with their dedicated mentor available for support or scrubbing into surgeries as needed. We are able to monitor their progress and tailor the work booked in for them depending on their development. Because our case load is so high and varied, there is opportunity for our grads to develop advanced skills early on in their careers. We aim to create an exceptional year 1 experience for our new graduates.
---
Performance management
We have a performance management process that runs throughout the year. We don't set individual 'sales targets', allowing our team to be clinicians not salespeople. We want this to be an opportunity for our team to reflect and to set their own goals that we can help them achieve.
---