Community
---
We have used the tag line, 'Built for you' for many years now. The 'you' in this instance is our community. We work quietly with a number of local charities supporting children who have been dealt a poor start on life. We do this without fanfare or the seeking of kudos, it is just something we do.

When the world does something stupid and we feel it is correct to use our social media to rally our community, we do not hesitate.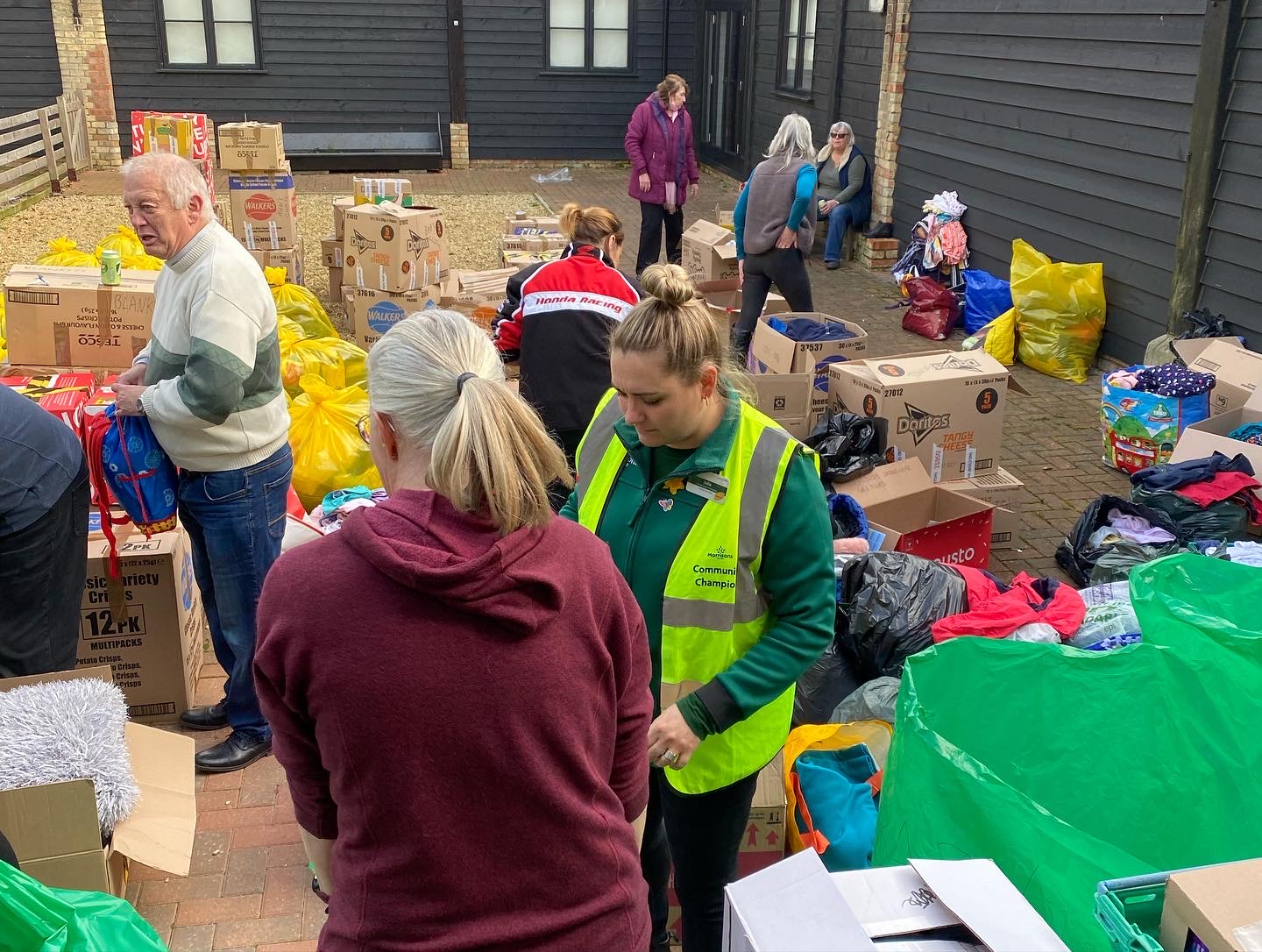 Environmental champions
Vets 1 Group (Crimplesham) is powered fully on green energy. Our heat / hot water is biomass and all of our electricity is solar. We are accredited by the IIE (Investors in the Environment) organisation.
---
Community champions
I am typing this on the 24th March 2022. A month ago, Russia invaded Ukraine and we sat and watched in horror as events unfolded.

Shortly after we decided to start a collection of useful items that we hoped to pass to the local Ukrainian Church. We thought we might fill a car. By the end of day one we realised we needed a transit van. Day two, we needed a huge big lorry. Then we needed two. We rallied our community. We felt humbled as first one, then two then twenty then thirty extra pairs of hands turned up to help us sort and pack. We raised over £6000.00 for the purchase of an articulated trailer and we found a driving team to drive into the heart of Ukraine placing our donations in the hands of those most at need. It was emotional. It was genuine. It was our community. The image attached above shows a small percentage of what collected